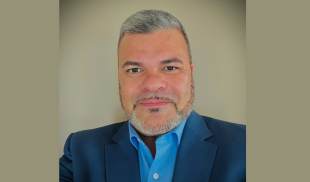 « Back to our leadership
Warren P. Gordon, Jr.
Vice President
Mr. Gordon has over 25 years of experience in leadership positions in both the Public and Government sectors and extensive background as a Chief Information Officer (CIO) and Global Head of Cyber Security.
Mr. Gordon is experienced in technology services, managed services, cloud architecture/operations, cyber security, and information technology. He has expertise in program development, strategic alignment, risk management, systems integration, and technical/cloud infrastructure development. He has ten years' experience in the federal sector and fifteen years in the private sector. He has expertise in financial services, pension, unemployment insurance, commercial, broadcasting, and financial oversight industries. Mr. Gordon holds a BA in American Studies from the University of Maryland, an MS in Technology Management and MBA from the University of Maryland Global Campus. Mr. Gordon has also achieved numerous industry certifications in security, networking, systems management, quality management, and cloud architecture.